Self Storage in Edgware
50% off your first 8 weeks storage at Apex Corner
Plus get an extra 5% off when you book online!
Open Hours
Mon to Fri 8am - 6pm
Saturday 9am - 4pm
Sunday 10am - 3pm

Self Storage in Edgware
At The Self Storage Company in Edgware, we offer a wide range of innovative self-storage solutions at a convenient location. Whether you need home storage or business storage, our secure and affordable self-storage units in Edgware offer the perfect solution.
For self storage made simple, contact our self-storage experts today and book the right-sized storage unit to suit your needs!
Edgware Self Storage from The Self Storage Company
Conveniently located in North London, our self-storage facility is ideal for self-storage customers near:
Edgware
Mill Hill
Watford
Barnet
Borehamwood
Finchley
Find us at 667 Watford Way,  London, NW7 3JR.
Our Edgware self-storage facility offers industry-leading self-storage solutions, including home storage, business storage, student storage, and a complete range of packing supplies. So, whether you own a local Edgware business and need to store your inventory stock or you're moving to the North London area and require temporary storage, our self-storage experts will help you find the right solution for your budget.
Secure and Affordable Edgware Storage Units
Our secure and affordable storage units at The Self Storage Company are purpose-built to keep your stored possessions clean, dry and protected. The Self Storage Company in Edgware also boasts an extensive network of CCTV cameras across the facility, individual alarms in each storage unit, smoke detectors and motion sensor lighting to ensure the security of your home or business storage.
Whether you need to store a couple of boxes or the entire contents of a family home, our choice of storage units, from 10sqft to 275sqft, and flexible managed storage plans mean you will always benefit from secure storage at a competitive price. At TSSC Edgware, we make self-storage solutions easy to choose, and even easier to use!
For help choosing the right-sized storage unit for your needs, take a look at our Self Storage size guide.
Personal Self Storage
Are you looking to store your personal belongings? If your home is becoming too full, and your belongings are spilling out of every available storage space, it's time to look for a self storage solution.
Whether it's boxes of childhood memories, old furniture or even a wine collection, The Self Storage Company provides the best prices in town for any storage needs.
Our flexible contract options to suit any budget offer everything you'll ever need in a storage facility. Not only that, but our 24 hour CCTV security means your goods will be protected at all times. Our rooms are perfect for storing clothing, shoes and accessories, toys and games, books and media, electrical items or files. The largest room size we offer measures up at 620sqft, which is more than enough for personal use.
Why Use The Self Storage Company?
We are conveniently located in Edgeware. Our facilities offer 24-hour access to all of our storage units, which means you can access your items any time of day or night. We also offer flexible and affordable self storage from 16 to 620sqft. You can size up or down as required, only paying for what you use, whether it's for personal use or stock storage for your business.
Safety and security is our priority and with CCTV at the facility, individually alarmed rooms, smoke detectors and lighting that comes on when you enter, your belongings are safe. Our storage units are perfect for you if you're:
Between house moves
Renting out your home
Keeping furniture safe during renovations
Emptying out a spare room
Storing precious items or family heirlooms securely
Storing garden furniture out of the way for the winter
A student needing somewhere to store items between terms
For many more reasons why using The Self Storage Company is the answer to your storage needs, please visit our dedicated home storage page.
How Big a Storage Unit Do I Need?
You need to consider how much storage space you will need before making a decision about the size of your unit.
The size also depends on what you plan to store. If there is a large amount of items such as furniture and boxes, then you will need a larger unit.
The Self Storage Company provides flexible storage solutions at highly competitive prices for any type of storage need. If you're not sure how big a unit you need, call our friendly professionals on 0203 893 8100.
Prepay Discounts & Packing Boxes
If you know your stay with us will be long, pre-paying can save heaps! Select the option of 6 months (5% discount) or 12 months (10% discount), and we sell good quality boxes at really low prices too.
Right now we're offering all our customers a chance to buy 4 packs of small / medium / large boxes and get an extra pack free – that's 25 for the price of 20!
What Can Be Stored in Self Storage?
We can store almost anything that will fit into one of our storage rooms, but some examples include:
Boxes and packaging, with or without contents
Household items such as furniture, appliances and decorations
Personal / private items such as photos, documents, videos and audio
Furniture – even your bed!
Business materials or equipment, including office furniture & computers
Sports & Leisure items, bikes, scooters etc.
Shop stock (for retailers)
If you're not sure whether we will be able to store your belongings, give us a call or fill in our contact form below.
Business Storage
If there is one thing that every business needs, it's a way to store their equipment. Our Edgware facility offers business storage units for offices of all sizes and shapes! For those who have less space in the office but still need ample room for supplies or other items, our small storage spaces are perfect because they take up much less precious floor space while providing enough room to fit filing cabinets, desks or other office furniture.
Why Would a Business Need Self Storage?
A business may need self storage if they're between office moves, renovating their offices, have items that need to be kept for legal reasons or want somewhere secure to store IT equipment before delivering it on site.
All our storage areas offer individually alarmed spaces for your peace of mind as well as 24 hour CCTV surveillance.
If you're considering self storage for business, and you're not sure whether our Edgware facility is the most convenient for you, please check the site locations by visiting our find a branch page here.
Insurance
It is necessary to protect your belongings with insurance, which is available for you at an affordable price. Our Self Storage Company Open Cover Policy is specially designed for people like you, who want the peace of mind of knowing that their goods are fully protected. You simply pay the price for cover based on the replacement value of what you are storing with us. This gives you complete peace of mind should the worst happen.
Need Some Extra Space?
If you're on the lookout for storage units in Edgware, then look no further than The Self Storage Company's state of the art, clean and secure facilities. Our friendly staff will go above and beyond to ensure that your needs are met. Whether you require long term or short term storage we can provide a safe and secure environment with 24 hour access, meaning no need for early morning drop offs and late night collections! Call us today on 0203 941 0030.
Show more
A space solution for everyone
If you are confused about what sized storage unit you need just give us a call for a chat. We are here to help! At our Edgware facility our dedicated specialist team are on hand to help answer all your storage questions and to make your move as smooth as possible.
Are you moving to the Edgware or Barnet area in Greater London? Whatever your reason for moving, whether you're moving to your first home…
It's a sure thing when clients choose us
Very helpful staff
Staff go over and above to help and were extremely understanding when I explained our storage predicament. Clean, safe & cheaper than the alternative storage companies.
Joanna Chinn
Google Review
Simply Amazing
Very clean and very friendly staff, cheaper than most places. There isn't much to say, simply amazing.
Paulo Kumar
Google Review
Location
Edgware
Hemel Hempstead
Waltham Abbey
Welwyn Garden City
West Molesey
Get directions
Nearby Locations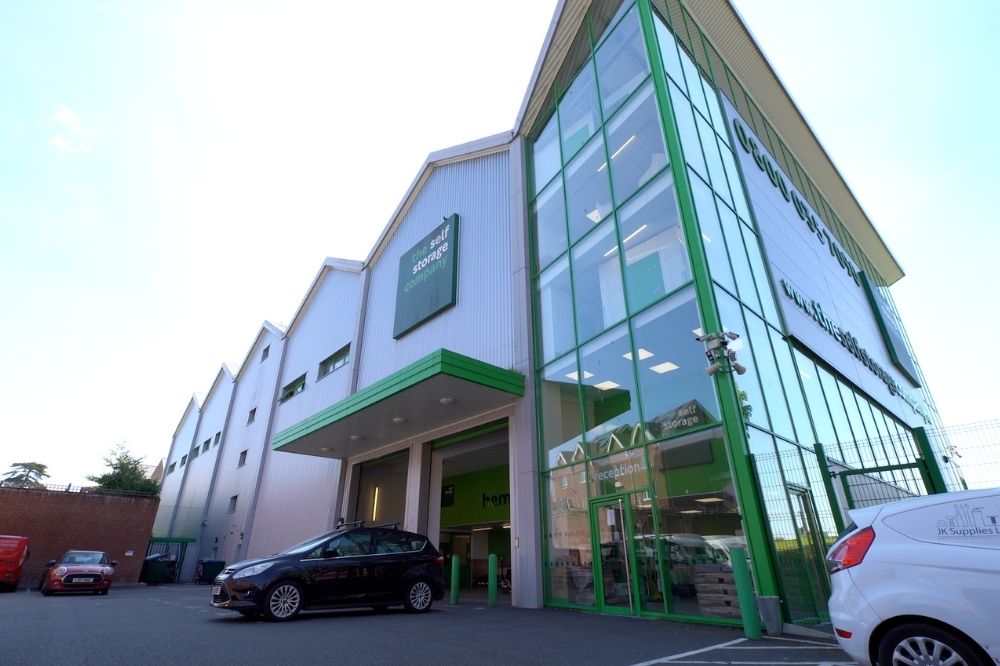 2 Park Lane, Hemel Hempstead, Hertfordshire, HP2 4YJ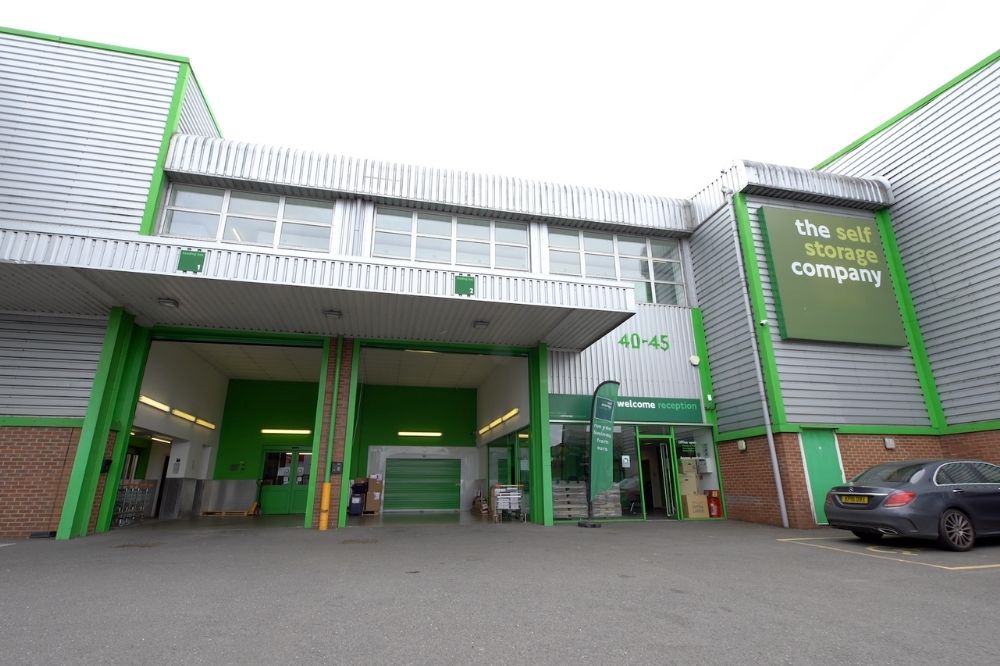 Cartersfield Road, Waltham Abbey, Essex EN9 1JD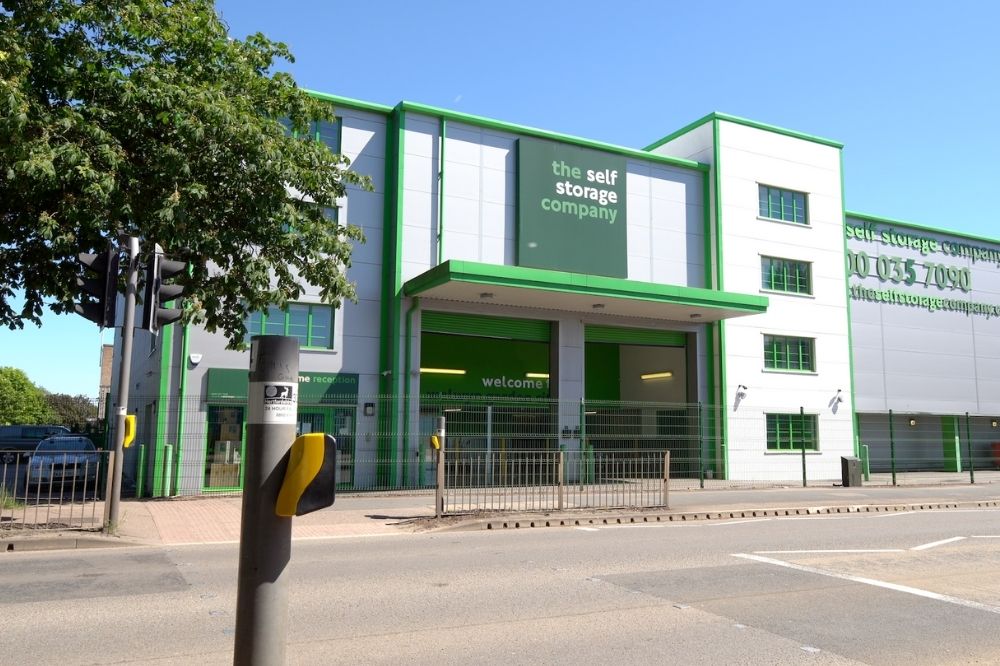 13-15 Broadwater Road, Welwyn Garden City, AL7 3BQ