Self Storage in
West Molesey
50% off your first 8 weeks storage at West Molesey
Plus get an extra 5% off when you book online!
Open Hours
Mon to Fri 8am - 6pm
Saturday 9am - 4pm
Sunday 10am - 3pm

Seasonal Hours
May Bank Holiday Mondays
10am - 3pm
Self Storage in West Molesey
At The Self Storage Company in West Molesey, we offer a wide range of self-storage units for home storage and business storage use. Our flexible managed storage plans can be tailored to your needs, so whether you're moving to the area and need to store your furniture temporarily, or you're a local business owner with excess stock, we have the perfect storage solution for you.
Located on the corner of Central Avenue and Pool Road, you can find our purpose-built 4-storey Office & Storage facility at 61 Central Avenue, West Molesey, Surrey KT8 2RF.
Our secure West Molesey storage units are available in a range of different sizes, from 16sqft to 500sqft, so you're sure to find the right-sized self-storage unit for your needs. Contact our self-storage experts at The Self Storage Company West Molesey to find out more.
What Do Our Self Storage Facilities Offer?
The Self Storage Company in West Molesey is conveniently located for home storage and business storage customers in Surrey and South West London. We provide secure and affordable self-storage solutions with flexible managed storage plans, so you'll only ever pay for the space you require and the duration.
The security of your stored possessions is our priority. Our West Molesey self-storage facility boasts CCTV across the whole site, individually-alarmed storage units, smoke detectors and motion sensor lighting to ensure your storage is safe.
When you choose our self-storage services, you also benefit from the support of our dedicated self-storage team, for advice when choosing a storage unit, call 0203 941 0030.
Home Storage in West Molesey 
The Self Storage company offers competitive prices on both long and short term self-storage solutions. Our secure home storage units are ideal for storing all types of household items, including furniture, appliances or seasonal items.
All our West Molesey storage units, ranging from 16sqft to 500sqft, are individually alarmed, and 24-hour monitored CCTV covers the entire facility.
Our home storage units are perfect for storing clothing, shoes & accessories, toys & games, books & media, electrical items or larger furniture items such as beds or sofas. Whether you're moving home in the West Molesey area or you need to declutter your living space, we've got the ideal storage unit for you.
Use our new quick quote form to book your home storage unit today! Simply select the right-sized storage solution for your needs, apply any discounts available to you and book instantly! All you need is a credit or debit card to secure your self-storage unit.
Alternatively, you can receive advice on choosing a self-storage unit or book today by calling 0203 941 0030.
Why Use West Molesey Self Storage?
At The Self Storage Company, we're dedicated to providing a secure and affordable self-storage service at a convenient West Molesey location.
Our storage units offer the perfect solution if you're:
In between house moves
Renting out your home
Keeping furniture safe during renovations
Emptying a spare room
Storing precious items or family heirlooms securely
Storing garden furniture out of the way for the winter
A student needing somewhere to keep your things between terms
For many more reasons why using The Self Storage Company is the answer to your storage needs, please visit our dedicated home storage page.
What Size Storage Unit Do I Need?
One of the most common questions we get is, "what size storage unit do I need?" Our storage units start from 16sqft to 500sqft in size.
A 35sqft self-storage unit offers the equivalent space of a small shed and can fit up to 60 boxes. A 125sqft self-storage unit can fit up to 230 boxes and is an ideal storage unit size for small to medium businesses.
If you're not sure which is the right-sized self-storage unit for your home storage or business storage needs, take a look at our handy storage size guide to help you make the right choice.
Prepay Discounts & Packing Boxes
If you're looking for a long-term self-storage solution, why not save money by paying upfront? Simply select the option of 6 months (5% discount) or 12 months (10% discount) under 'Ways to pay' on the homepage quote form.
Plus, all our self-storage facilities sell a great selection of good quality boxes and packing materials at really low prices, so you don't have to shop around. We're currently offering all our customers the chance to buy four of our small, medium or large box packs (5pcs) and get an extra pack free – that's 25 boxes for the price of 20!
Business Storage in West Molesey
At The Self Storage Company in West Molesey, we also offer business storage solutions for a wide range of businesses, including start-ups, local businesses and e-commerce stores.
Our secure self-storage units, from 16sqft to 500sqft, are ideal for storing office equipment, inventory stock, excess or seasonal products, tools and more. We also offer a professional archive service for important documents and sensitive data.
When you choose The Self Storage Company for your business storage needs, you'll benefit from a state-of-the-art security system with 24/7 CCTV surveillance, a secure access procedure, and individual intruder alarms in each storage unit. Free Wifi throughout the facility means you can always handle business, from replying to emails to processing orders.
For more information on business storage solutions in West Molesey, contact our experienced team at The Self Storage Company today.
Professional Office Space in West Molesey
We also offer professional office space, ideal for small businesses, start-ups & freelancers, at our convenient West Molesey location. When you choose our modern office space you'll benefit from:
Flexible tenancy agreements
Zero business rates or Utility Bills
Adaptable Office Space
Modern Kitchen Facilities
Access to Boardroom
Support from our self-storage experts
Convenient West Molesey location
Is your West Molesey business looking for a permanent home and a productive work environment? Contact The Self Storage Company today to find out more about our adaptable and competitively-priced office rental service.
Insurance
For total peace of mind, it is a requirement that all our customers insure their goods. The Self Storage Company Open Cover Policy is available to you as a simple and affordable option. Our policy is specially designed for self-storage customers, so you can be sure your goods are fully protected. You simply pay the price for cover based on the replacement value of what you are storing with us.
Book your West Molesey Storage Unit
If you're on the lookout for a storage unit in West Molesey, then look no further than The Self Storage Company. Our state-of-the-art, clean and secure offers a friendly self-storage service and flexible managed storage plans.
Whether you require long term or short term storage we can provide a safe and secure environment with 24-hour access on request. Call our self-storage experts today on 0203 941 0030 or book your self-storage unit online today!
Show more
A space solution for everyone
If you are confused about what sized storage unit you need just give us a call for a chat. We are here to help! At our West Moleseyfacility our dedicated specialist team are on hand to help answer all your storage questions and to make your move as smooth as possible.
Looking for convenient self-storage in West Molesey? The Self Storage Company is ideally located for home storage and business storage customers in West Molesey,…
It's a sure thing when clients choose us
Great place for storage
Really friendly staff and secure, easily-accessible units. Would use again.
Josh Bowles
Google Review
Simple pricing structure
Staff very thorough in explaining everything. They were very helpful and friendly in finding 2 units within easy reach of each other, showing them to us before we committed. Plenty of equipment to use. Everywhere was very clean and tidy. Social distancing was adhered to.
Hilary Powell
Google Review
Location
Edgware
Hemel Hempstead
Waltham Abbey
Welwyn Garden City
West Molesey
Get directions
Nearby Locations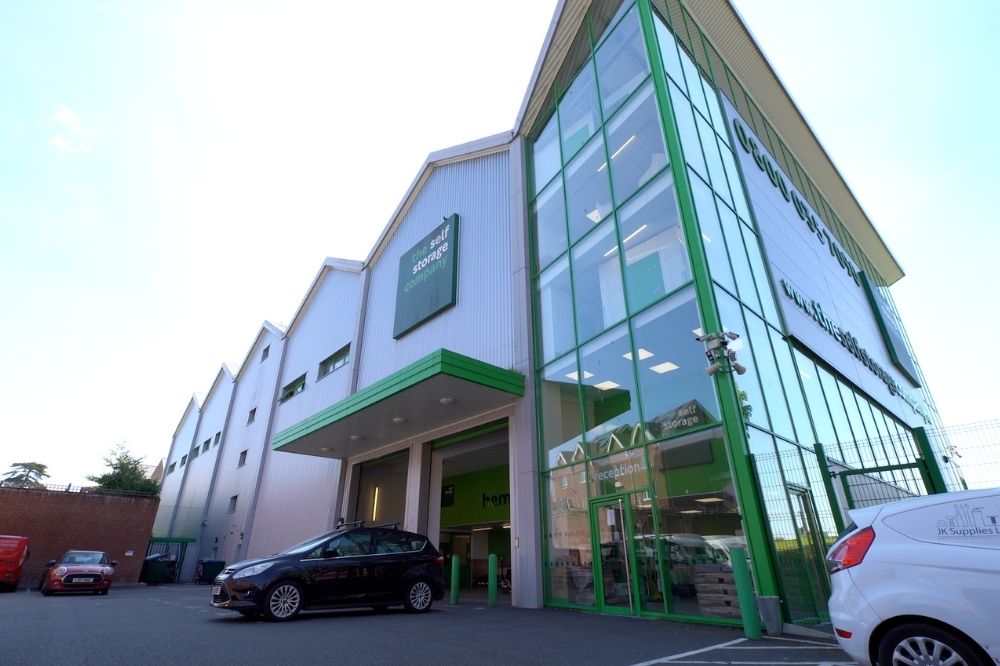 2 Park Lane, Hemel Hempstead, Hertfordshire, HP2 4YJ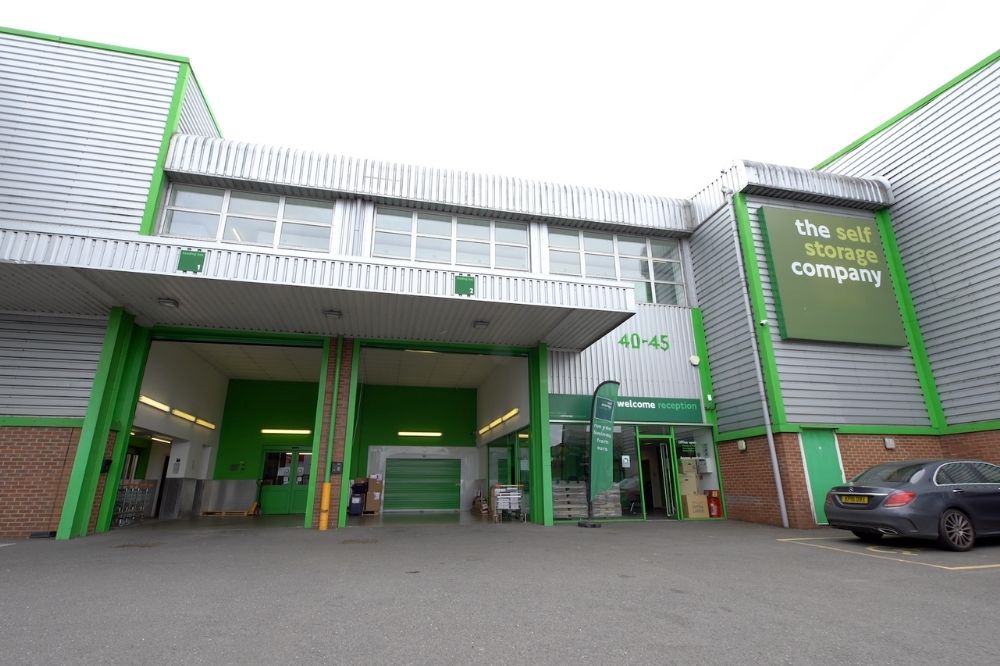 Cartersfield Road, Waltham Abbey, Essex EN9 1JD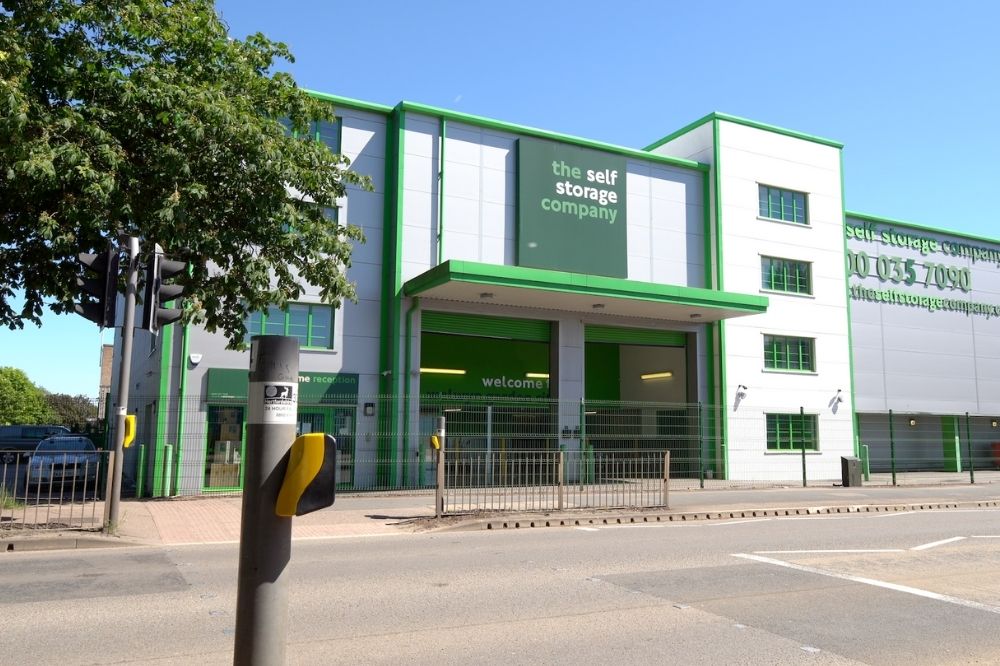 13-15 Broadwater Road, Welwyn Garden City, AL7 3BQ