Aston
Edgware
Hemel Hempstead
Waltham Abbey
Welwyn Garden City
West Molesey
Ashton-Under-Lyne
Bolton
Burton
Bury
Cannock
Lichfield
Northwich
Stafford
Trafford
Wigan
Wokingham
York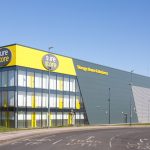 Rayner Lane Ashton-Under-Lyne OL7 0LY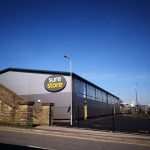 Orlando St, Off Manchester Road, Bolton BL2 1DU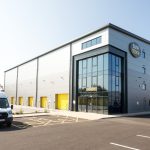 Ninth Ave, Burton, Staffordshire, DE14 3JZ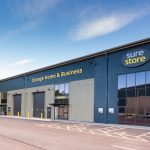 Unit 5, Park 66, Pilsworth Road, Bury BL9 8RS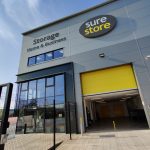 Gallan Park, Watling St, Cannock, WS11 0XG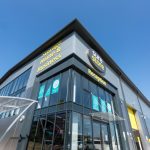 Trent Valley Industrial Estate Eastern Avenue Lichfield WS13 6UY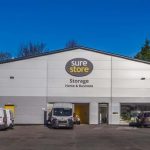 Unit 1&2 Chester Way Retail Park, Northwich, CW9 5JF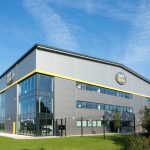 Staples Close Redhill Business Park Stafford ST16 1WQ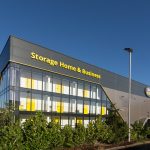 772-776 Chester Rd, Stretford, Manchester M32 0QH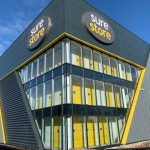 Brown Street, Wigan WN3 4DH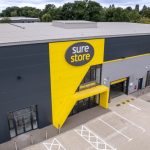 Molly Millars Lane, Wokingham RG41 2QJ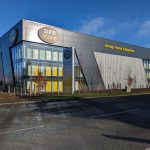 Unit C, Auster Road, York, YO30 4XA
Discover modern, secure and affordable self-storage solutions at SureStore, part of the industry-leading Flexiss Group.
Our modern and purpose-built self-storage facilities are located across the North and the Midlands. Use the map to find your nearest SureStore location.
Self-Storage Solutions at SureStore
At SureStore, we offer a wide range of differently-sized and conveniently-located self-storage units. Available for both home and business storage customers, our secure and affordable self-storage units offer the perfect solution, whether you're decluttering, moving home, or storing business stock.
If you're looking for a more permanent home for your local business, e-commerce business, or start-up, our SureStore trade counters, office rental services memberships allow you to benefit from a productive work environment and convenient location.
Many of our SureStore locations also offer student storage lockers, so that you can keep your university essentials safe and secure during the holidays.
Find SureStore at our ten self-storage locations, including Ashton-under-Lyne, Bolton, Burton-upon-Trent, Bury, Cannock, Lichfield. Northwich, Stafford, Trafford, and Wigan.
Why Choose SureStore?
Our innovative approach to self-storage means SureStore can offer convenient, hassle-free storage solutions at a competitive price. As part of the Flexiss group, a leading group in the UK self-storage industry, SureStore provides award-winning storage solutions and flexible managed storage plans to suit your self-storage needs and budget.
Book a SureStore self-storage unit online using the quick quote service, the first of its kind in the UK!
Secure and Affordable Self-Storage units
SureStore offers affordable self-storage units ranging in size from 10sqft to 250sqft. So, whether you're storing a few pieces of furniture or your entire business stock, we have the perfect solution for you.
If you need any assistance choosing the right-sized storage unit or finding a suitable storage solution, don't hesitate to contact your nearest SureStore location to speak to our self-storage experts.
It's a sure thing when
clients choose us
Very helpful staff
Staff go over and above to help and were extremely understanding when I explained our storage predicament. Clean, safe & cheaper than the alternative storage companies.
Simply Amazing
Very clean and very friendly staff, cheaper than most places. There isn't much to say, simply amazing.
Clean, tidy and well organised facility
Acces is quick, easy and secure. Staff are very helpful and welcoming. Long term business occupants are all decent friendly people.
Excellent facilities
I chose The Self Storage Company because it's very neat and clean plus centrally located.
Highly recommend
Great place for storage for individuals and businesses. The reception staff are professional and helpful. Access to storage is secure.
Can't recommend them enough
Had a storage unit with them for 6 months while trying to move home, and the customer service was amazing from start to finish. Great security too with a padlock to the unit and unique code to enter the premises.
Impressive place
Very impressed with the cleanliness of the units and the efficiency of the staff!
Very friendly staff
Friendly welcome, efficient service, offered a choice of units and paperwork all completed quickly.
Great place for storage
Really friendly staff and secure, easily-accessible units. Would use again.
Simple pricing structure
Staff very thorough in explaining everything. They were very helpful and friendly in finding 2 units within easy reach of each other, showing them to us before we committed. Plenty of equipment to use. Everywhere was very clean and tidy. Social distancing was adhered to.